America's love of BBQ is exploding annually. Not only is it delicious, it's part of our American DNA. BBQ is hot right now, with no signs of cooling off! All the reason to consider investing in a Famous Chaps Pit Beef franchise.
Check out our Trends in BBQ Infographic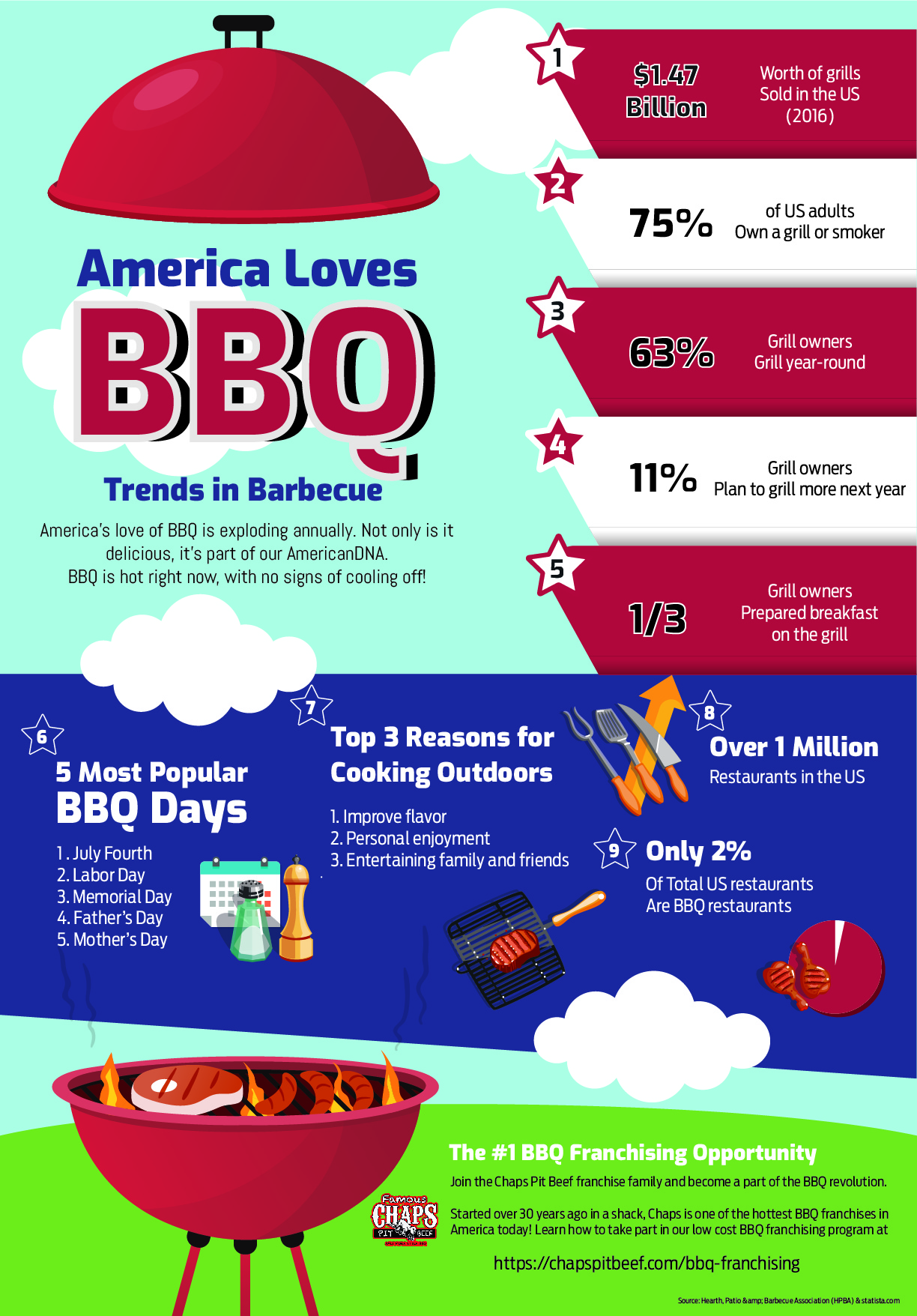 Embed or link the infographic on your website (copy and paste code below):
https://chapspitbeef.com/wp-content/uploads/2019/11/trends-in-bbq-infographic.pdf
$1.47 Billion
Worth of grills sold in the US
75%
Of US adults own a grill or smoker
63%
Grill owners grill year-round
1/3
Grill owners plan to grill more next year
11%
Grill owners prepared breakfast on the grill
5 Most Popular BBQ Days
July Fourth
Labor Day
Memorial Day
Father's Day
Mother's Day
Top 3 Reasons For Cooking Outdoors
Improve flavor
Personal enjoyment
Entertaining family and friends
Over 1 Million
Restaurants in the US
Only 2%
Of Total US restaurants are BBQ restaurants
The #1 BBQ Franchising Opportunity
Join the Chaps Pit Beef franchise family and become a part of the BBQ revolution.
Started over 30 years ago in a shack, Chaps is one of the hottest BBQ franchises in America today! Learn how to take part in our low cost BBQ franchising program at https://chapspitbeef.com/bbq-franchising/.
Source: Hearth, Patio & Barbecue Association (HPBA) & statista.com