Find out why Frederick, MD is the Smartest City in the US!
No one understands the draw of delicious pit barbecue like Frederick, Maryland. When Chaps Pit Beef, known for the best Maryland pit beef, decided to expand its business, Frederick made the brilliant choice of becoming the first city to host a Chaps Pit Beef BBQ franchise in their community.
Frederick, Maryland, a hub of art, culture and business and the second largest city in Maryland, understands what its residents and visitors crave. The new Chaps Pit Beef is just one of the many attractions that compliment its rich history since its founding in 1745 by German settlers. Nestled between the Civil War battlegrounds of Monocacy, Antietam and Gettysburg and the Appalachian Mountains, visitors and residents of Frederick alike can hike the Appalachian Trail, tour a battlefield and visit Maryland's largest brewery all in one day. In addition with its proximity to Washington, DC and Baltimore, there is always something fun to do in and around the city and plenty of restaurants to tempt your culinary palette.
Here are some hot spots in Frederick, MD:
Historic Downtown Frederick
It is a great walking areas, especially along the Carroll Creek, and plenty of shops to visit and new restaurants to try. Mixing the best of the present and the past, the downtown area will certainly charm you.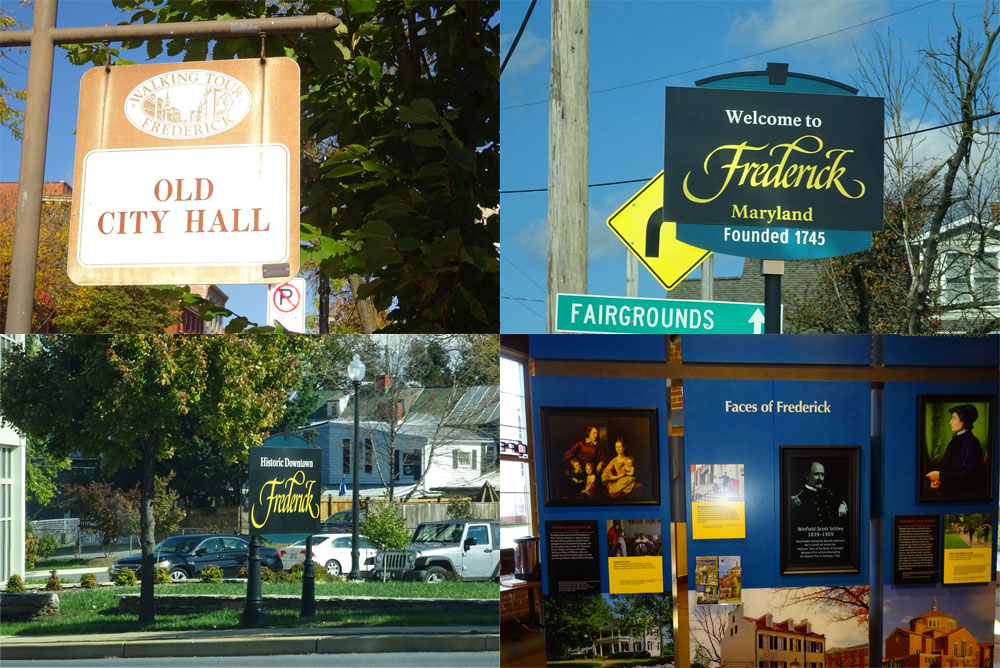 National Museum of Civil War Medicine
The National Museum of Civil War Medicine is the perfect stop for science and medicine lovers who are interested in the medical innovation that occurred during the American Civil War. With exhibits and programs devoted to innovations in science, medical logistics, nesting and civilian medical relief, there is something for everyone.
Monocacy National Battlefield
Learn more about this key battle in the Civil War and how it impacted the lives of the soldiers and residents alike.
Baker Park
This scenic park with lake, concert area, tennis court and play areas for the kids can easily eat up a few hours of a day. It is located along Bentz Street.
Flying Dog Brewery
Take the tour and learn about the variety of beers and the different grains and hops they use. You even get to sample some of the deliciousness.
Weinberg Center for the Arts
This historical theater offers a variety of programs for music, film and theater lovers. Carefully preserved the theatre offers comfortable seating all with a good view of the show.
Catoctin Mountains
The Catoctin Mountain range is home to Camp David and features the 78-foot Cunningham Falls. For those who love to immerse themselves in nature, there is fishing, hiking and horseback riding.
Frederick Wine Trail
Wine lovers can enjoy some great tasting vino while soaking in a bit of history along the Frederick Wine Trail which features stops at Springfield Manor Winery, Linganore, Loew, Elk Run, Hidden Hills and Cataoctin Breeze Vineyards.
Chaps Pit Beef, Frederick, Maryland
And of course Chaps Pit Beef. Frederick, Maryland is the first town to open a Chaps Pit Beef franchise which is slated to begin serving up hot barbecue in Spring 2018. The co-owners of the new location are Josh and Matt Verstanding who have been going to Chaps since they were kids. They first discovered Chaps when traveling up Pulaski Highway whenever they went to an Orioles game.
Always impressed by the fresh quality food that is always tasty, they decided to join the Chaps Pit Beef family. Now you will be able to get the best pit beef sandwich right in Frederick, MD.
Located in the Westview Business Park, the new franchise will be in a convenient location for customers to get to when they are craving a pit beef sandwich or one of the Chaps other specialty sandwiches. This first BBQ franchise is modeled on the prototype Chaps franchise location in Abderdeen, Maryland and will keep the same commitment to quality food and good service that the Creagers have always practiced in their original location. Josh who has experience in business development, marketing and back of house operations in food and beverage has already been clocking in 10 hours straight on the grill to get ready to feed the hungry residents of Frederick, Maryland when they open.
Chaps Pit Beef is one of the best franchises in Maryland with its delicious food and quality service. No one does pit beef quite like Chaps.
Chaps Pit Beef is the brainchild of Gus Glava who owned a Southwest-themed night club on Pulaski Highway and his daughter and son-in-law. Back in May of 1987, Glava built the original Chaps Pit Beef on the grounds of his nightclub as a wedding gift for his daughter Donna and son-in-law Bob Creager who was working in a steel mill at the time.
The original stand was basically a 12 x 15 shack that shared the food license and even electricity with the nightclub. It was the most basic setup that could be with no restroom and only enough room to prep and cook the food. Bob would cook and Donna would manage the staff and eventually their business grew to not only allow for an expansion of their original shack, but also the addition of the new restaurant in Aberdeen.
Chaps "low and slow" barbecue method is what made their original pit beef sandwich so famous. Now they also offer many options for meat lovers including "The Richwich," a pit beef, corned beef, turkey and sausage, and "The Big John," which is chock full of pit beef, corned beef, turkey, ham and sausage. Other favorites are "The Bull Dog," a pit beef, sausage and American cheese sandwich and the "52" Chaps special which combines corned beef, ham and pit beef with American cheese.
Chaps' brand has been built on always providing the highest quality ingredients and outstanding customer service and now they are franchising their business to other meat lovers who want to get in on the rising popularity of barbecue restaurants.
Want to bring Chaps Pit Beef to your town? There are plenty of franchising opportunities with Chaps still available. To learn more about the benefits of franchising with Chaps, contact us today.